Experience the 2022 Jeep Wagoneer
Anticipate Greatness
Built for those who want to share a lifetime of success with the people they hold dear. The All-New Grand Wagoneer and Wagoneer reinterpret their own legacies and take the premium SUV into uncharted territories of style, comfort and adventure. These are more than sport utility vehicles. They're the means to make exceptional memories and create your own legend.
The All-New Wagoneer and Grand Wagoneer strike the optimum balance between classic and contemporary—devoted to both their legacies and their futures. After thoughtful refinement, they're back as a combination of original style, modern comfort and convenience. These are premium SUVs built to exceed every expectation.
American Icons
Grand Wagoneer
Grand Wagoneer invites you to discover the pinnacle of American automotive design and engineering. Awe-inspiring style, unparalleled craftsmanship and state-of-the-art technology bring you an unrivaled experience on the road. Once again, Grand Wagoneer has drawn a line in the sand, challenging benchmarks set by other premium SUVs.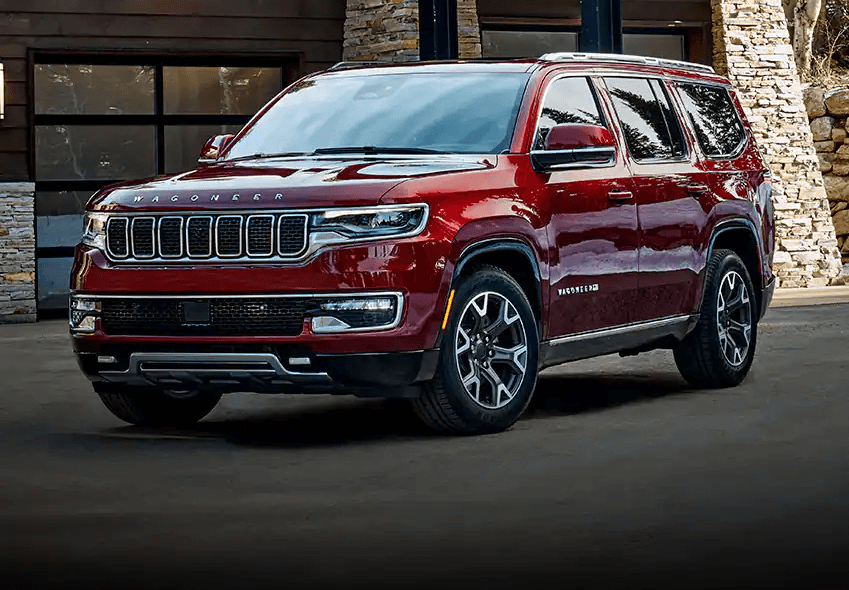 Wagoneer
Wagoneer elevates every aspect of the family road trip, offering an incredible combination of versatile space, inviting comfort, legendary capability and confident towing. Plus, a suite of standard and available advanced safety and security features and an outstanding towing capacity help give you maximum confidence. Whether taking your loved ones on a long journey or navigating everyday drives, Wagoneer makes any trip one to remember.